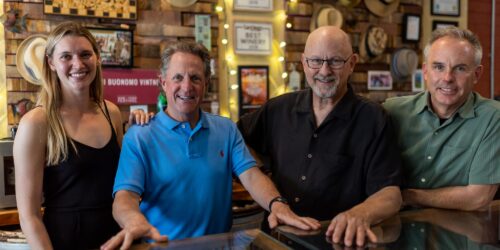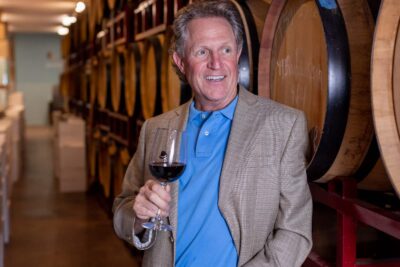 Keith Rolle
Winemaker-Managing Director
Before completing his degree in Enology and Viticulture in Washington state, Keith apprenticed at the rock-star winery Long Shadows Vintners. Longshadows is a collective of seven top winemakers from around the world. It was at Long Shadows where Keith was able to rub shoulders and learn from some of the most highly regarded winemakers in the world.
A gifted hockey player from Duluth, Minnesota, Keith turned his athletic energies to running marathons. He completed 19 marathons in 19 different states and qualified for, and competed in, the 2007 Boston Marathon. After a 35-year hiatus from hockey, Keith put away his running shoes and is back to playing hockey.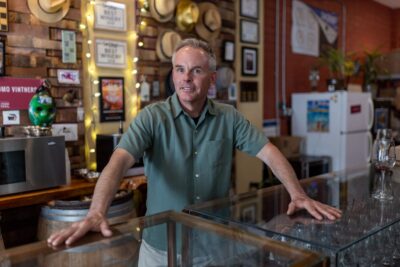 Al Dorvinen
General Manager
Al first did some wine work with Keith in 2012, then worked on various projects each year after that – crush, racking, bottling. In 2017, he began management of the tasting room and wine club.
What do you like most about the job?
Getting to participate annually in making award-winning, world class wine, along with meeting great people via the wine club and tasting room.
All-time favorite Gianni Buonomo wine?
2014 Charbono – a classic representation of what the Charbono grape can become and our first award winner.
Current favorite?
2017 Malbec Reserve:  Malbec is one of my favorite varietals and this one is one of the best that I have ever had the opportunity to enjoy.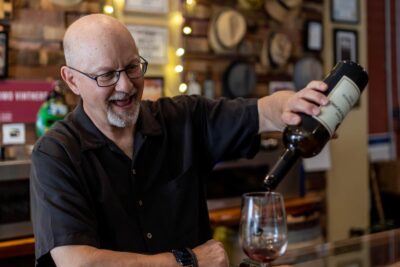 Marc Breithaupt
Associate
Marc has been with Gianni since around November 2018 so almost four years!
What do you like most about the job?
The best thing about this job is the people I get to meet and interact with on a weekly basis. There are some really great regulars that we have coming to the winery. The reason they do keep coming back is because the wines are so good across the board.
What is your favorite wine?
My favorite wine changes during the seasons of the year. But, it is a toss-up for which favorite all the time. I get asked this question frequently by customers and I always tell them that it depends – on the time of year – if it is warm that day (Blaufrankish or Barbara because they are lower in tannins and very easy to drink), if it is cold and damp that day (Avennio sometimes being a blend with earthy characteristics); what foods I am eating with the wine (Maestrale for a nice hearty red meat meal or Blaufrankish for seafood perhaps).
But, if I had to choose one, it would probably be Sangiovese. It is great just drinking a glass by itself and incredible with food. I have had pizza, pasta, lamb, steak, chocolate cake, carrot cake, and even cheesecake and it has paired very well with all of these foods. One of my favorite meals I had was a grilled cheese sandwich and tomato soup with the Sangiovese. Simple but incredibly satisfying.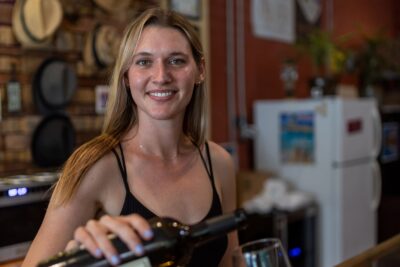 Anna Ballew
Associate
How long have you been with Gianni Buonomo?
I've been working at GBV since late February.
What do you like most about the job?
Other than just the joy of chatting with new people, I love witnessing conversations and new friendships between strangers forming! It's so fun to see people creating community within this space.
What is your favorite wine?
My favorite wine is the Maestrale — normally I love a nice and bold Cab, and this blend is the perfect ratio of Cabernet Sauvignon with other varietals to create the smooth finish of the Maestrale.