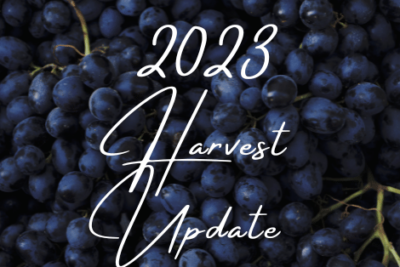 Article | October 2, 2023
2023 Harvest Update
Spring came late to both Eastern Washington and the Sierra Foothills where I source my grapes. During the unseasonably cool spring, predictions were that harvest of some of the late ripening varietals would stretch well into November. In San Diego while preparing for a late and extended harvest, the sugar and pH of my Washington… View Article
Spring came late to both Eastern Washington and the Sierra Foothills where I source my grapes. During the unseasonably cool spring, predictions were that harvest of some of the late ripening varietals would stretch well into November.
In San Diego while preparing for a late and extended harvest, the sugar and pH of my Washington Syrah and Tempranillo were signaling that it was harvest time. They were harvested, brought to San Diego fermented and put to barrel all before October. My earliest harvest on record.
Seems Yogi Berra was right when he said, "It's difficult to make predictions. Especially about the future."
It turned out to be a warm summer with no heat spikes, wildfires or extended rainstorms. That provided for an evening ripening environment and grape quality is very high.
This Wednesday, October 4, the balance of my Washington grapes will be harvested and put on a refrigerator truck to the winery in Ocean Beach. On board will be some of your favorites: Sangiovese, Mataro (Mourvèdre), Cabernet Franc, Cabernet Sauvignon, Malbec, Merlot and Petit Verdot. These grapes are slated to arrive in San Diego on Friday morning at 5:00 am.
Next, from Amador County in Northern California our Barbera is creeping along in maturity. I suspect it will be ready to pick by the end of next week or the first part of the following week.
We will be challenged to find enough space for all these grapes but have no option other than to make it work.
Thankfully, both Nebbiolo and Petite Sirah are late ripeners. It's too early to tell at this point when they will be ready to harvest, but indications point to harvesting them either the third or fourth week of October.
When all is said and done, we should be done with "Crush 2023" by the second week of November. In total we hope to ferment and barrel down 12 tons of grapes from Washington and 9 tons from Northern California. This should produce about 1400 cases of wine.
That is the max capacity for this little Ocean Beach neighborhood winery.